see Steve Wirtz sculpture at:
Paper Discovery Center, 425 W. Water St., Appleton, Wisconsin. Phone: 920-380-7491
The Village Firefly, 2422 Rice Blvd, Houston, TX Phone: 713-522-2808
The Goldsmith, 177 S. Main St., Fond du Lac, WI
Hatch Art House, 1248 Williamson St., Madison, WI 53703 608 237 2775
No Rules Gallery, 120 South Albany St., Spring Green, WI 53588
Old Shell Gallery, Hwy 134, Cedarville, MI 49719
Sault Realism, 205 W. Portage St., Sault Ste. Marie, MI 49783
Tangled Up in Hue 5501 S.Barstow St., Eau Claire, WI 54701
New Gallery Announced
CARTUNA 04-26-2017: We are pleased to announce the addition of a new gallery representing Steve Wirtz. The gallery is Called Tangled Up in Hue, and is located in Eau Claire Wisconsin. Check out their website here.
Greyhounds!
CARTUNA 04-26--2017: Steve Wirtz's greyhound sculptures are back. Several exhibition events are planned. After a fun time in Abilene, KS, the next stop is Birch Run, Michigan. So much more to add to this ongoing story. Please stay tuned...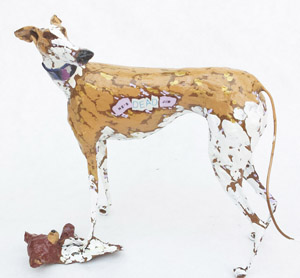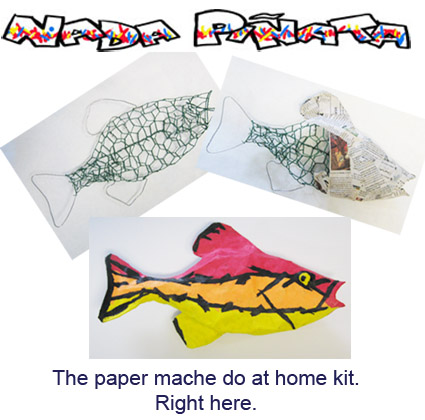 Dogs and Cats in the Gallery
Click below. Adopt One of These Characters.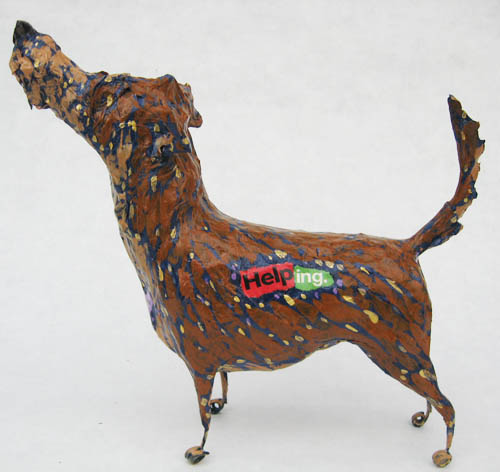 (above) "I'm Spotting You"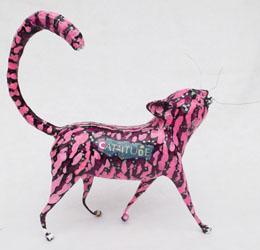 (above) "Cat-itude"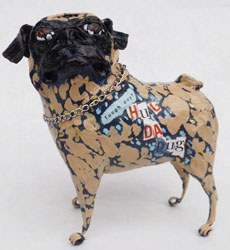 (above) "Hug Da Pug"